Growing up, I always had good skin. Through high school and college, I never paid much attention to what skincare items I used, just whatever was cheap and easily available. THEN I started working full time (as a social worker, stress = bad for your skin) and my skin started freaking out. Its still a battle keeping my skin clear and looking good. I do have some slight hyperpigmentation from old breakouts. So I am regularly trying to find products that help fade my hyperpigmentation. I have tried soooo many different things, but what I have found to be my favorite are these
Skincueticals Phyto+
here's the website description
"This botanical gel for hyperpigmentation is an advanced lightening formula combining four active ingredients to diminish discoloration and improve the overall health of the skin. Kojic acid and arbutin, natural alternatives to hydroquinone, work synergistically to help break up hyperpigmentation, while cucumber and thyme contain anti-inflammatory and antiseptic properties to soothe red, irritated skin.
Active ingredients are delivered in a hyaluronic acid base to hydrate as they help heal, calm, and improve the appearance of the skin. Phyto+ can also be used to help reduce erythema and to maintain results following invasive cosmetic procedures."
Now on their website they suggest using this twice a day. I only use it at night, but I can still tell a difference! I have been using it for about 6 months, and it has definitely faded some old scaring I have! and it has not irritated my skin at all either, which is usually an issue for me.
Its $78 but it lasts forever, I am still on the same bottle I bought months ago.
The second product is new to me, but I LOVE it, and have mentioned it before.
Neostrata Renewal Peel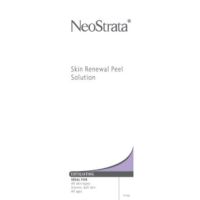 This is hard to find I have noticed. I bought it on eskinstore.com
website description
"Ideal quick fix for uneven and dull skin. The glycolic acid will help eliminate the dead cells responsible for the rough skin. This solution contains 10% glycolic acid and 10% gluconolactone, the highest potency available of AHA to achieve the results after only 1 treatment."
This is $63, but lasts FOREVER. I saw that it had really good reviews on makeupalley, so I figured I would give it a try. It is the best peel/exfoliation product I have ever used. I mentioned this product in another thread, and stated how it helped with a scar I had on my arm. Whats amazing about this product is that it works so well, yet doesn't irritate my skin. This is on its way to becoming HG for me, and I definitely plan on repurchasing when I run out (which probably wont happen for a while )
but of course, I'm a shopaholic, so I am always looking for something newer, better. I just received this in the mail
Glytone Fading Lotion
"This formula contains 2% hydroquinone and 1% kojic acid to lighten dark discoloration in the skin such as age and liver spots. Skin is left brighter, clearer and healthier."
I know kojic acid works for me from using Skinceuticals Phyto+, so I am curious to see if the combination of that and hydroquinone will work better! I will post a review in a few weeks!