I am constantly looking for skincare that works with my weird skin. My skin is combination (dry in some areas, but can be oily in the Tzone) and can also get red bumpy and irritated when i try new products. I have gone to a few different dermatologists, and cant say I have been impressed with any. (My sister who is in vet school claims that in the medical or vetrinary field people only go to derm because they like the 9-5 hours) I have definetly found that to be true! Most times the Dr. glances at me and prescribes me zit medicine, which anyone with common sense would see is going to aggrivate my skin. I was then told that the red/bumps was rosacea. but rosacea meds and prescriptions creams havent helped. So with a lot of research on my own i have found something that works for me.

#1 - diet is so important. DRINK WATER! and green tea!

for me i discovered that my skin was amazing after taking Cipro (an antibiotic for a UTI) for a week. I found some information on the web that Cipro also kills the bad bacteria in your digestive system. So I have made an effort to eat my organic greek yogurt and try to regulate the GOOD bacteria in my system. It has really helped. ( I also havent had a UTI since!)
I also started using Neostrata skincare, specifically their face wash
This is the description from their website
Start your skin care regimen with this soap-free formulation that gently exfoliates without drying the skin.
Polyhydroxy Acid Gluconolactone provides anti-aging benefits
Removes impurities and makeup without drying the skin
Ideal for all skin types, including sensitive and acne-prone
I use this with my Clarisonic and I LOVE it. Its kept my bumps at bay and just really evened out my skintone!
I also purcharsed the Neostrata Skin Renewal Peel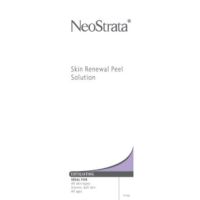 From the website:
Ideal quick fix for uneven and dull skin. The glycolic acid will help eliminate the dead cells responsible for the rough skin. This solution contains 10% glycolic acid and 10% gluconolactone, the highest potency available of AHA to achieve the results after only 1 treatment
this peel comes with little circular pads, that have one soft side, and one rougher side, that you soak with the solutions, rub over your face, and leave on for up to 15 minutes. It is by far my favorite exfolation/peel product I have ever used. Ive tried, the md skincare alpha beta peel, dr peter roth peel, and so many others, and none come close to this! Its around $60 but you get at least 30 uses out of it so its completely worth it!

I have also used it on the back of my arms where i had scarring from keratosis pilaris, and it has made a HUGE difference on the scarring! I never thought any product would accomplish that!